A Tribute to Mark Everson
Posted On February 25, 2021
It is with great sadness that we share our dear friend Mark has passed away. Mark was part of the St. John's for many years and served as Church Warden, Organist and was the source of much humour and laughter. He also served on the Parish Council, were he spent a number of years as vice chair.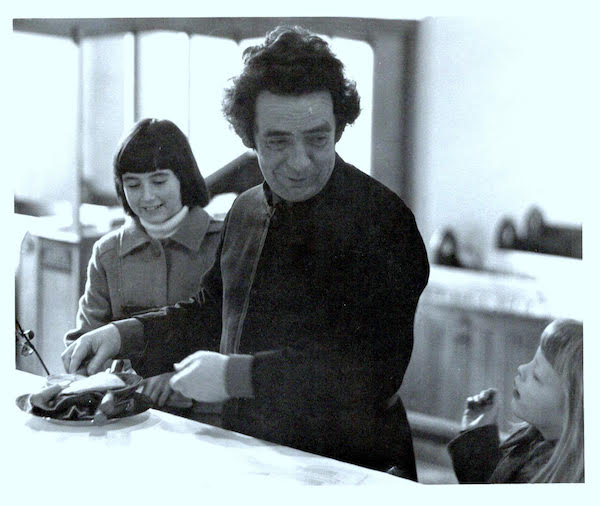 A Tribute to Mark
I first met Mark in about 1968 when I joined the choir of St. Pancras in Chichester where he
was organist and choir master. Being of a similar age and both single we spent a lot of time
together. At the time he was working at Toynbees Nursery in Barnham.

I had been a Morris dancer with the Martlet Sword and Morris Men for over 10 years by
then and it was natural that I invited Mark along. I gave him the club's accordion and
suggested he might like to play. He was very reluctant at first, but he came along to
practices and began to play along side the other musician. Mark was self-taught and,
because he had a very good ear, he was able to pick up the tunes very quickly.
In the summer of 1970 the Men were due to dance on The Green at West Wittering but the
main musician was late in arriving. There was a crowd waiting so I said to Mark that he
would have to play and asked him what he would like to play.
He chose a dance that he was comfortable with and so his career as a Morris man began.
Mark became lead musician a few years later and played for the dancers in festivals abroad,
Morris gatherings all over this country and in the Royal Albert Hall on at least two occasions.
Mark loved the organ and spent many hours playing in St John's Church in Chichester which
had a better organ and acoustics than St Pancras. In his terms he loved to 'give it wellie'.
He was my best man when Jan and I got married in St Pancras in 1972 and shortly after he
moved to become organist at Southbourne where he had lived with his parents since a small
boy. According to Mark there were only four people in the congregation at the first service
he played at! But Mark being Mark struck up a very good relationship with the vicar, Ron
Poil, and things improved. About this time he moved from Toynbees to work for Arun DC as
Arborist.
Mark was very popular in the folk and morris dance world and became bagman (secretary)
and squire (club leader) of the Morris Men and then chairman of the Folk Dance and Song
club.
By the time we came to live in Southbourne in 1983 Ron was thinking and planning to re-
order the church. One of the first things to happen was that the robed choir was disbanded
and 'modern' songs were slowly introduced although Mark already knew a number of songs
from 'Sounds of Living Waters'. A singing group was formed to lead the worship, a keyboard
was purchased and Mark had to learn new songs from 'Songs and Hymns of Fellowship'.
Adult musicians slowly started to appear but as the congregation increased, young
musicians came along until there were enough to form their own worship group. Mark loved
seeing the youngsters and gave them a lot of encouragement where many organists would
have been put out. Musicians came and went but Mark remained ever faithful. His sense of
fun was there for all to see. He often played Morris tunes as the congregation left after a
service and any tunes that took his fancy such as the themes for Captain Pugwash and Z cars
which amused people and gave everyone a lift.
He was a great mimic and no one was safe! One of his favourite ones was copying Roy
Barraclough who impersonated a large bosomed lady on TV. At Morris festivals on the
continent he would play the 'Englishman abroad' by rolling up his trouser legs and putting a
knotted handkerchief on his head much to the amusement of his mates and bewilderment
of locals.
Once he retired from work he enjoyed going to music recitals in Chichester and Portsmouth
Cathedrals and even as a resident at Glebe House, he would get on the 700 bus and travel
all over the countryside, changing buses several times, and going for a walk at the farthest
point, much to the worry of his friends.
Mark was a 'one-off' and will be sorely missed by all who spent time with him.
Written by Geoff Collett, 2021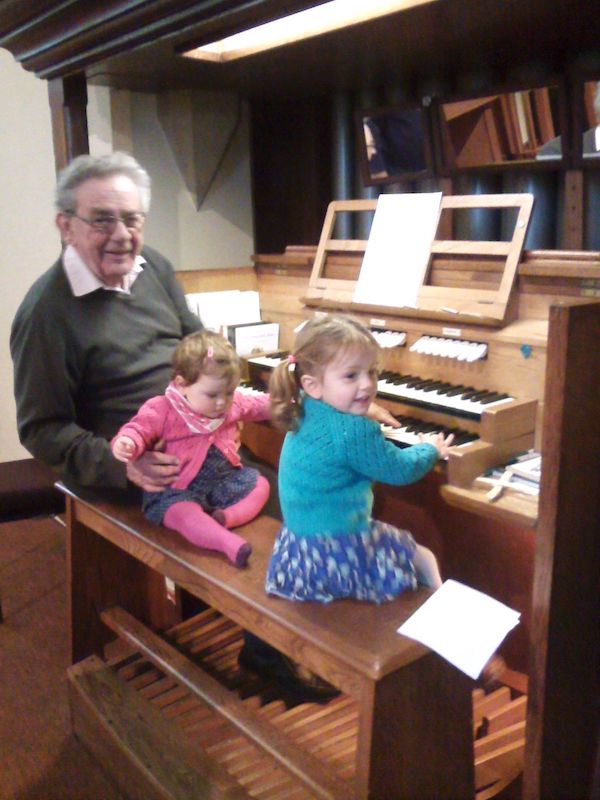 Nunc Dimittis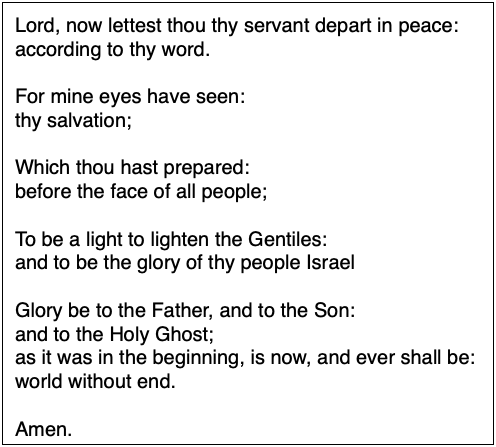 A tribute from Revd Cliv & Marion Jenkins
Every Sunday morning I would be greeted with the words,
'Morning Vicar!' Often mimicked in a 'posh' accent! I would
respond 'Morning Organist!' in a variety of regional accents
from across the UK. There was a joke circulating a number of
years ago in 'vicar' circles: 'You can negotiate with terrorists,
but with organists, don't even try!'
Mark was nothing like the caricature of a traditional Church
Organist. Just the opposite, adaptable, able to improvise and
create musical arrangements never heard in Church before!
Who can remember the theme from the children's cartoon,
Captain Pugwash being played at the end of a service?!
For Mark's 70 th birthday, the Church family came together for
an evening of musical skits and entertainment with a few
cameos. A Brief Encounter and the nineteen eighties trilogy,
Back to the Future. The scripts centred on Mark,otmail who
laughed throughout the evening.
He was a faithful Churchwarden for my early years at St John's
and a good friend. He could always be relied upon to offer his
counsel and support.
For gatherings outside of the Church Mark was often
accompanied by his trusty accordion. On the seashore; carol
singing around nursing homes and even dressed as a shepherd
for the toddler group Christmas nativity.
He will be sadly missed by young and old alike, but what a joy
to have known the NOT grumpy old organist! Order! Order!!
A tribute from Revd Sara-Jane Stevens
Dear dear Mark. What a kind friend! Full of laughter, smiles, encouragement, comfort and wisdom. You made me ache with laughter, and I know I made you giggle too. You were such an encouragement when I was accepted to theological college, and told me about all the things a vicar should not be (you'd known a few!). We laughed ourselves sore rehearsing and performing my Vicar Of Southbourne sketch, "no no no no yes!!!!!). And you had such a heart of love for those around you, we cried in prayer for those we loved. I will miss you, sir, you funny ole soul. Rest well and keep smiling!
A tribute from Revd Stuart Silk
Just a little note to say I was sorry to hear about dear Mark. It is over a decade now since we came to Southbourne, but I can clearly recall his welcoming smile, friendly interest, and heart for God and his people (of all ages). I know he will be greatly missed, but we grieve not as those without hope, but knowing we will see him again as he is safe with the Lord. I would liked to have been at his funeral, but fully understand the limitations of lockdown. I'm sure it will be a fitting tribute to a wonderful man.
A tribute from Mark Warwick, Tree Officer
I remember him very fondly. I had returned to West Sussex in 2001 as a relatively inexperienced Tree Officer and got to know him through work. So for 20 years or so we had infrequent but regular contact and I always enjoyed his company. It is nice to follow in his footsteps at Arun, where I assumed something similar to his old role back in 2018. I see much evidence of his work, particularly those Tree Preservation Orders which are a nice legacy. Following his retirement Mark used to visit the Greenspace offices occasionally and always brightened up the room! He will be greatly missed not only by staff across the District Council, but also by his colleagues at the West Sussex Tree Officers Group, of whom he was one of the originals.
A tribute from Rosie & Richard Harrison
As a family, we have always had a real affection for Mark. We have many happy memories of
him – always friendly, kind and cheery. We especially remember the love and acceptance of
our young people, including our three who loved to share jokes with him and make him laugh.
His boyish humour was irrepressible – our teenagers loved him for that but also because they
knew that he cared about them. Mark was genuine and real – he had no 'airs and graces'
(unless he was pretending to be 'posh'! )

We remember him too for his musical gifts – carol singing with Mark playing his 'squeeze box'
was always such fun! His enthusiasm for playing the organ was evident, adapting to different
music styles, whether it was playing alongside guitars and keyboard or playing the more
serious sacred music. He always gave his all to playing and singing in church – 'give it some
welly' he used to say – and we did – how could we not?!

One lasting memory of Mark was at our son's wedding when he decided to toll the church bell
(the first time in many years) as the happy couple processed down the aisle! He didn't bargain
for the cobwebs that fell on his best suit- from a bell that had been dormant for years!
Although we haven't seen Mark for some years, we still remember him well. He certainly was
'one of a kind' and he will be remembered for years to come. We are so glad to have had the
privilege and joy of knowing and sharing many happy times with Mark.
A tribute from Arun District Council
We are very sad to share with you that Mark Everson has recently sadly died. Those
of you who have worked at ADC for some time will remember Mark who worked as
the Tree Officer until his retirement in 2010.
Mark was a true and original member of the 'Arun family' having started with Arun in He used to refer to rising every morning to stand at the end of his bed and to
sing the 'Arun anthem' – he never did say what the anthem was, but we got the
picture.
Mark was the Tree Officer for many years having worked his way through the parks
service. He had an encyclopaedic knowledge of plants and trees which was
regularly tapped by his colleagues – he also knew many of the more interesting trees
in the district personally. He could be described as old school in his methods,
utilising his trusted Dictaphone and the services of word processing colleagues up
until his retirement. He would be well remembered by many of the public of Arun who
dealt with their tree issues – he is still likely to hold the record in the number of cups
of tea provided when on-site visits.
Mark had a wicked sense of humour; he introduced many of us to various members
of the community and our colleagues through his impersonations and had an
unmistakable snigger, which would often have to be constrained at team meetings –
there really was never a dull moment in his company. The office was a lively place
with Mark the 'lark from the parks' as he used to refer to himself. One of his stories
was of the customer who phoned Mark to explain that he had 'nettles in his back
passage' and wanted Mark to do something about it immediately!
Mark had an eye for unusual gifts, the tackier the better, and would delight in
presenting these to his colleagues on notable occasions. Anyone leaving the team
would be filled with a slight sense of dread as to what he may have procured from
his favourite retail outlets. His retirement was the perfect opportunity to return the
favour but of course he relished the sentiment.
Another string to his bow was his musical talent. He was a self-taught organist who
played for his local church and played the Accordion for the Martlet Sword and
Morris Men. Several of the team would often go and join Mark with the Martlets at
the pub on a Wednesday summer evening.
Until recently Mark continued to visit the office to see his old colleagues, proudly
making use of his free bus pass from Southbourne to Bognor and revelling in
introducing himself to the newer members of the team. He would talk about old
times and share many of his stories and experiences whilst at Arun, it was clear that
he genuinely missed his 'Arun family' and held his time at Arun in such high regard.
More recently it was clear that his memory was not what it once was, which was
difficult to see for those who knew him well. Mark was a much-loved colleague and
very decent man. He will be fondly remembered and sadly missed by all those who
had the pleasure to work with him.
A tribute from Cliff Robinson
What a lovely, lovely, man – a great and valued colleague and, since he retired, wonderful company when we sat together at the weekly lunchtime concerts at Chichester Cathedral, listening to glorious music, with Mark's (not so) sotto voce asides sometimes reducing me, and those within earshot, to tears of silent laughter.
I was a planning officer with Arun DC and, for many years, enjoyed a superb, often hilarious, working relationship with Mark whose arboricultural advice was invariably spot-on, and often delivered in a humourous, sometimes outrageously irreverent, but always hugely professional, manner. But, The Trees, and the Environment, were his top priorities every time. I worked with him "for the other side" since we both had retired from Arun, and his qualities of professionalism, humour and warmth endeared him to clients. Mark was a joy to know, and to work with, and I will miss him sorely, and treasure my memories of him. Lunchtime concerts at the Cathedral will never be the same again.
A tribute from The Poil Family
What a wonderful human being ! His humour and good sense kept us all sane, so many times. He was always able to get a great tune out of whatever instrument he was playing. So many years of fantastic service to the church community in Southbourne. Much loved and fondly remembered.
Funeral & Remembrance
The Funeral for Mark Everson took place on Tuesday, 23rd February at 11.30am. You can view the service via the crematorium web portal:

Website: https://www.obitus.com
Username: Nuro7851
Password: 131042
If you would like to share a memory of Mark, or a picture, please email admin@stjohnssouthbourne.com
A Bench for Mark
If you would like to make a donation towards a bench to remember Mark, please see the donation page.
Every Blessing