Home Groups
We believe that some of the best opportunities to encourage one another in following Jesus happen during the week and in smaller groups.
In a small group, people can read the Bible together, discuss faith and share their questions, hopes and fears. They can rejoice in God's blessings and if someone is ill or going through a tough time, a close group of Christian friends can pray with them and support them.
Small groups of about 6-12 people meet for Bible Study, prayer and fellowship in homes or in the Church centre. There are day and evening groups on Mondays, Tuesdays and Wednesdays. We would encourage all members of our church family to consider joining a small group, a place to develop deep friendships and grow in faith. If you would like to join a group, please contact Carol Jones (Contact details in Churchsuite)
Our Autumn 2023 series is Ruth: Grace and Redemption.
You can download the electronic notes by clicking on the image below: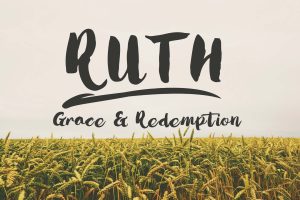 (When you click on the image you'll either have a link to download the notes or they will open in a new tab. If they are open, you should have a menu option to download or save them to your computer/tablet/phone)