Out & About
When you are out and about on your daily exercise, why not have a look at the St. John's Church gate? There may be a challenge, a freebie or something else to get involved with!
The adventures of Oscar!
Have you got a lego octopus called Oscar? Why not take a photo of him doing something random and email in? Not got a lego Oscar yet? Keep an eye on the church gate when you are our on your walk and you may just find one! families@stjohnssouthbourne.com
Sundays are Special!
Check out the sessions and resources for young people over on the 'Online Church' page. We are also working on holding some outdoor, restriction compliant services for families in the Church garden. Get in touch for more details. families@stjohnssouthbourne.com
Southbourne Rocks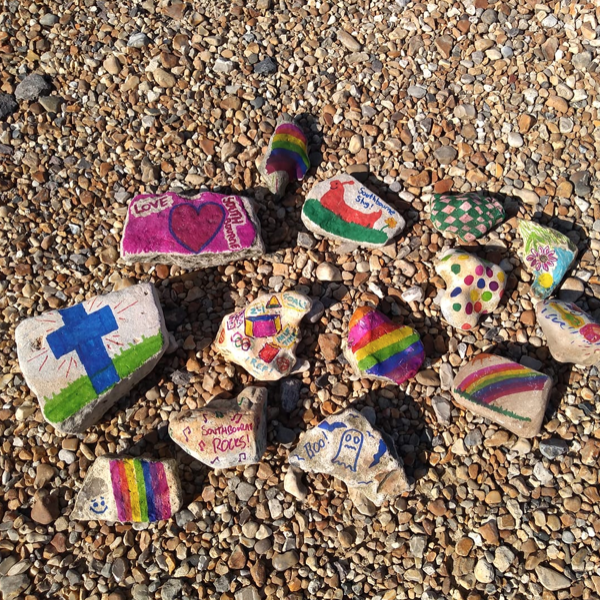 If you are out around the village, be on the lookout for painted rocks with pictures, messages and rainbows on them! Take a pic of yourself with the rock then share it on the FaceBook page. We suggest not touching the rock to limit the spread of COVID-19. There is a Thorney Rocks too, for people living on Island. Don't forget to wash your hands when you get home.